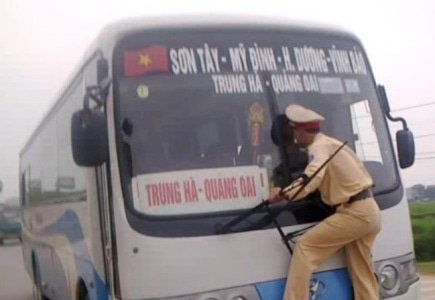 Following the revelation that a public transport bus parked in a residential area is actually offering casino services, the illegal enterprising casino operator from Northern Vietnam will have to answer numerous questions.
The "innovative" operator Le Anh Thong (32) admitted that he did not change the distinctive public transport outside appearance, but has removed 45 seats to install the required gambling equipment. The vehicle was moved frequently to avoid attracting attention of local residents, he also said.
Thong is facing a number of charges after the police discovered the venture and arrested 12 gamblers, Thanhnien News reports.
The police also seized the amount of US$4,800 in cash equivalent, nine mobile phones and two hand guns, as well as a small packet of suspected drugs.