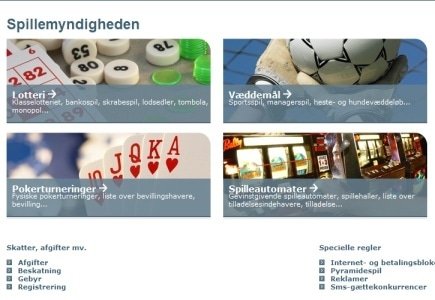 Good news for the internet gaming operators in Denmark has come from the Danish Gambling Authority which extended its first set of online gambling licenses to a five year period. Initially issued a year ago, the licences have been extended for five local and twenty foreign operators following the Authority decision.
By the same token, the Authority has granted revenue-restricted licenses for 9 smaller operators, thus limiting their gross gambling income to Danish kroner 1 million or slightly above GBP 100,000.
After taking steps to force some operators leave the market and introduce ISP-blocking of others, the state authority believes that illegal, unlicensed operators are kept under control.
Tina R. Olsen, head of the Legal Division at the DGA said that "he scope of illegal websites in Denmark is estimated to be rather limited."
"The fact that 20 illegal websites have been blocked in 2012 illustrates that the Danish Gambling Authority performs its obligation to monitor the Danish gambling market in order to protect both consumers and the legal operators on the market," Olsen added.