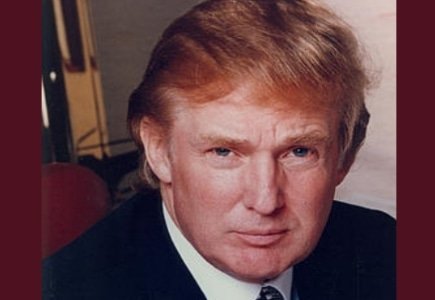 Earlier this week, the prestigious magazine Forbes published an interesting review of the US billionaires' viewpoints on legalization of internet gambling in the States.
One of the most famous American businessmen and land gambling magnate Donald Trump expressed his support, not hiding that he intends to capitalise on online gambling legalization: "This has to happen because many other countries are doing it and like usual the U.S. is just missing out," Forbes reports.
Marc Lasry, head of the giant Avenue Capital Group hedge fund and one of Trump's associates, is interested in a joint project with Trump where he would have a 10% share provided that the online gambling is legalised. His company ACG manages around $12 billion in investments, as per Forbes publication.
Another experienced businessman and supporter of online poker regulation, Steve Wynn, chief of the Wynn Resorts land gambling empire, is known to have started negotiations with Pokerstars contingent on US legalisation of online poker even before Black Friday.
More support for internet gaming legalization comes from Leon Black, Joshua Harris and Marc Rowan, the three American billionaires whose Apollo Global Management holds a $30 billion portion of the Caesars Entertainment land gambling group which has advocated for a federal regulation of online poker and has already established an interactive office in Canada that cooperates with internet gambling partners on European market. The state of Nevada recently granted Caesars an intrastate online poker operating licence.
Federal legalisation of online poker is also promoted by David Bonderman's company TPG involved with Apollo Global in the Caesars deal.
Two brothers well known for their land gambling interests, Lorenzo and Frank Fertitta, have established an interactive division which purchased the online poker software developer Cyberarts last year. Though the brothers prefer a federal solution, they have nevertheless applied for an online poker licence from Nevada. They were interested in closing a deal with Full Tilt Poker before the DoJ's Black Friday actions and Full Tilt has been subsequently acquired by Pokerstars in agreement with the DoJ.
Steven Roth, one of the top real estate US businessmen, jointly with the former land gambling exec Richard Bronson operates the US Digital Gaming enterprise, a high profile US company which supports the concept of online gambling legalization and focuses on provision of software and marketing services.
The owner of a mall and sports team, Herbert Simon, also involved in US Digital openly advocates for the internet gaming regulation.
However, Sheldon Adelson, the last name on the Forbes list strongly opposes the online gambling legalization, but keeps an eye on the developments. Andelson is at the head of the massive Las Vegas Sands land gambling group and one of the Republican Party's major donators with a substantial political influence.