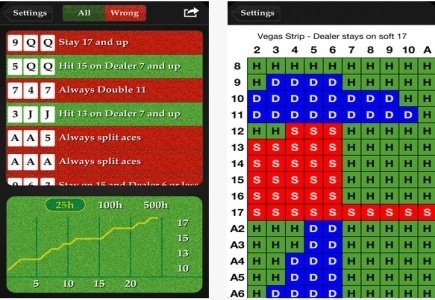 As of recent, aspirant blackjack players can rely on a new app to give them insight into a few tricks of the trade.
The brand new gambling tuition app available on the iOS platform is dubbed Blackjack Strategizer, and it shows its users how to play and apply basic strategy to their game.
Through the app, users keep their statistics for later reference, and in addition to this, the product features realistic touch gestures, which are the same as those used in physical play.