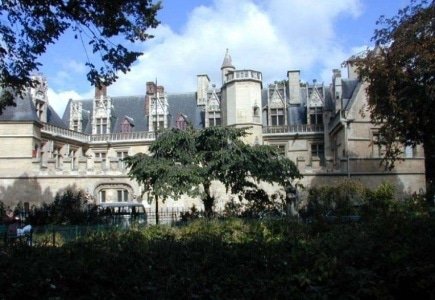 The exciting story of gambling through the ages is part of an exhibition titled "The Art of Games and Games of the Art, from Babylon to Medieval Europe," that is currently being presented at the Musee de Cluny in Paris where 250 gambling artifacts were brought together from antiquity spanning four millennia and many countries.
What is more fascinating is that the wing of the museum in which these appear is particularly apt: it used to be the frigidarium, or cold pool, of a Roman bath when Paris was still Lutetia.
One of the oldest artifacts displayed is the palm tree game from ancient Egypt found in a tomb suggesting the Egyptians hoped to keep up gambling habits in the hereafter. It was played with 10 ivory pieces, five with the head of a dog, five with the head of a jackal, to be moved across a small piece of furniture with animal legs and 58 holes.
A board game crafted with such skill as to suggest it belonged to nobility was found at a burial site in ancient Mesopotamia, and previously mentioned imperial Rome is presented with a 12 line game thought to be a precursor to the game of backgammon.
More than three centuries after it was invented in India, chess arrived in Europe around 1000 A.D. on its way through the Islamic world, and inevitably some pieces changed their names and their functions.
The exhibition also includes a small number of beautifully hand-painted cards, and the game itself arrived in Europe probably from China .