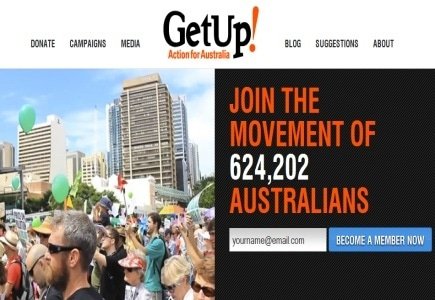 Perhaps unusually for them, the Tasmanian activist organisation Get Up!, which encourages public protests awareness raising with the use of its facilities, faced severe criticism regarding the origin of A$ 117,000 it received in donations from an individual associated with online games development.
The person in question is Roger Allen, reportedly a major investor in the online gambling games developer NextGen, and in relation to his donations, Get Up! was accused of being "brazenly conflicted" by accepting such donations whilst at the same time campaigning against poker machine owners.
Reportedly, the action body rejected this criticism, saying that it will continue to accept donations from Allen whom the publication which criticized Get UP! described as the organization's largest single donor over the past two years.
"NextGen created an online poker machine game called Doctor Love with which a Melbourne mother lost $7.8 million of her employer's money playing," it was stated, along with a specification that GetUp has run a high profile campaign against Woolworths and Coles striving to restrict their poker machine operations.
"If GetUp! had any real principles it would return the $117,000 it has already taken from Mr Allen and apologise to its membership for its double standards. GetUp! is full of sanctimony about problem gambling, while obviously happy to benefit from its proceeds," it was added.