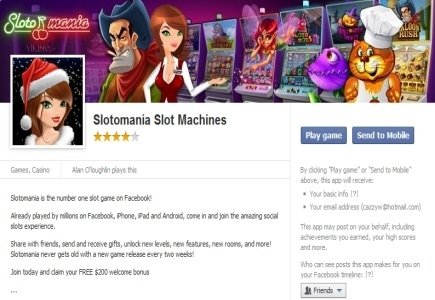 The latest news from Australian gambling market involve reports that Caesars Interactive Entertainment subsidiary Playtika's social gaming slot Slotomania suffered an attack from an Australian newspaper WA Today, which raised concerns that this sort of youthful exposure to a game closely related to gambling could result in a future increase in problem gamblers.
In the terms of Slotomania, which seems to be the highest grossing smartphone and tablet app in Australia, Playtika states that the game is intended for people over 21, but if players are between 13 and 18, they should get parental consent.
And while the game does not fit with legal definitions of gambling because players cannot win real money, although they can buy virtual goods, Monash University public health expert, Charles Livingstone, assessed that ''The possibility that young people can gain access to parental or other credit cards or payment systems extends the risk of harm significantly."
Anti-gambling advocates will be happy to hear that Senator Nick Xenophon has reassured everyone that his fight with the pastime continues, as he plans to introduce a private member's bill to close the ''loophole'' that enables the games not classified as gambling access the market.