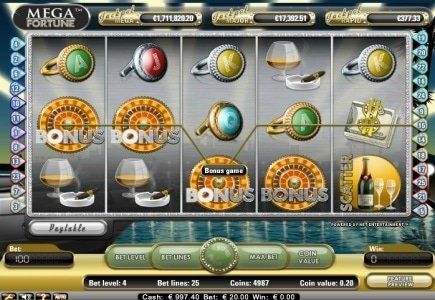 Jan. 20 will surely be remembered by a lucky Paf player, a "middle aged" Finnish punter who hit Net Entertainment's "Mega Fortune" jackpot worth a life-changing Euro 17 861 813 million, breaking the existing online slot win world record of Euro 11.7 million published in the Guinness Book of World Records by Euro 6 million.
The company will pay the prize tax-free into the player's account, it was confirmed.
Commenting on the big win in the casino, its head of press and public relations Anders Sims said: "This win is completely off the charts for these kinds of games. The whole gaming world has been holding its breath during this fall and winter, while the jackpot has just kept on growing. As this jackpot was pooled, which means that it is shared by several gaming companies, we are naturally very happy about the fact that the jackpot was again won by one of our customers. Paf players seem to have an incredibly good flow at the moment."
It was added by Net Entertainment CEO Per Eriksson: "This is our second world record jackpot in online gaming. The large liquidity within the slots with progressive jackpots enables the rapid growth of these jackpots, which is great news for the operators. We want to congratulate the winner of this record jackpot and hope to turn many more players into millionaires in the future."