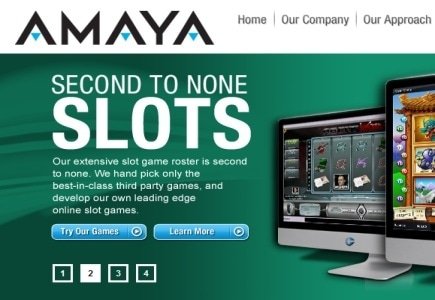 Canadian gaming provider Amaya Gaming Group and a syndicate of underwriters led by Canaccord Genuity Corp. have signed an agreement for the sale of a 20 000 unit private placement offering of debentures and warrants.
The company expects to raise gross proceeds of $20,000,000, at a cost per unit of $1,000, that will be used for general corporate purposes. If exercised by the Underwriters, an optional purchase of further 10,000 units (exercisable 48 hours before the closing date February 7, 2013) of the initial offering would see Amaya raising $30,000,000 in total gross proceeds.
Each Unit will consist of $1,000 principal amount of unsecured non-convertible subordinated debentures and 48 non-transferable common share purchase warrants. The Debentures' interest rate will bear 7.50 percent per annum payable semi-annually. Each warrant will entitle the holders to acquire one common share of the Company at a price per common share equal to $6.25 up to January 31, 2016.
The underlying securities will be subject to a four-month plus one day statutory resale restriction.
Over the past couple of years Amaya has rapidly expanded, especially with the acquisitions of Chartwell Technologies, Cryptologic, Ongame Poker Network and more recently Cadillac Jack in order to strategically position itself and make the most of the potential legalization of online gambling in the United States.
As Northland Capital Partners analyst Ralph Garcea estimated, Amaya's acquisitions have provided the scale to drive $160 million in revenue and $60 million in EBITDA by the end of 2013.