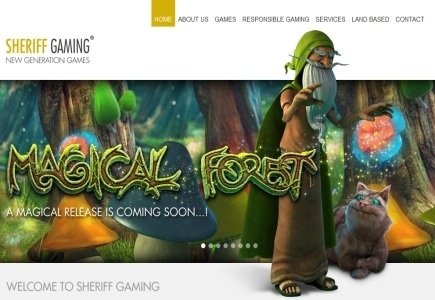 Dutch online gambling software developer Sheriff Gaming, known by its fantastic 3D slots, this week released another three titles with interesting themes and fabulous 3D graphics.
"One Million Ants" is a 3D slot with an adorable naturalistic theme which involves an army of ants that raids a picnic basket of a little boy who observes them through a magnifying glass.
Then, there's also "Lucky Farmer" in which players will have loads of fun with the animals all dressed up and running the show.
Finally, the third title is "The Golden Eggs" animated 3D scratch card game which features a multiple games option that allows players to play up to 50 games at a time.
Commenting on the new releases, Sherriff Gaming spokesman, Eric Roskamp, said: "We endeavour to provide the best 3D games with the best mathematics and movie-like quality to engage players around the world. These three new games are a fantastic addition to our portfolio, in which as of this week our table games have been redesigned, so customers can expect to see higher quality."