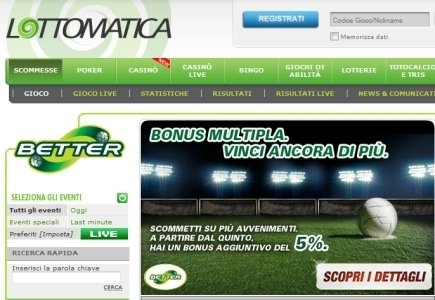 Motivated by the need to integrate business units with its US unit GTech Holdings Corporation, Italian giant land and online gambling group Lottomatica is to re-brand to GTech throughout 2013.
The group took over Gtech Holdings in 2006 for $4.7 billion, becoming one of the largest groups of its kind in the world, and the change of name will allow it to take advantage of the global brand of GTech. Currently organised in three separate business units, after rebranding it will operate under a unified structure aligned around three global geographic regions.
This week Lottomatica has also achieved intrastate online poker licensing status from the Nevada Gaming Commission, along with Sartini Synergy Online, a division of Golden Gaming, becoming the 18th and 19th Nevada licensees following a meeting of the Commission Thursday.
Whilst Sartini hopes to extend its operator activities to the internet and mobile environment, Lottomatica has plans to provide software to casino operators seeking to open virtual poker rooms servicing Nevada residents.