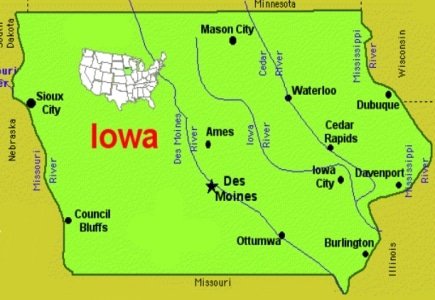 Despite the fact that his previous attempts at legalizing online gambling in the state failed, Iowa Senator Jeff Danielson decided to take another run at the project, supported by his Democrat counterpart Wally Horn and Republican member Randy Feenstra.
Therefore, this week he proposed Iowa Senate Study Bill 1068 (study bill is a type of bill generally used to estimate political and other reactions to a proposal before it is formally introduced in the Legislature) which is quite similar to the 2011 Senate Study Bill 1165 and includes suggestions for establishment of requirements for the issuing of Internet gambling licenses.
The bill envisages that "At a minimum, the requirements shall include security measures to insure the integrity of Internet wagering and technical standards governing the technology used to conduct Internet wagering.
"In addition, the requirements shall, subject to reasonable conditions established by the commission, allow eight persons who have registered with an Internet wagering licensee to engage in Internet wagering with other persons regardless of location to the extent permissible by law."