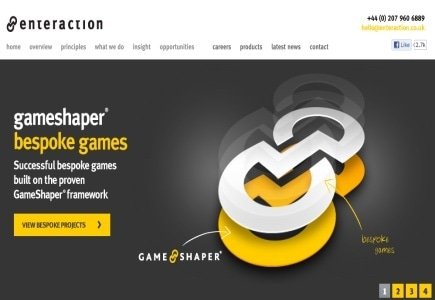 An announcement came this week that a two-year deal has been agreed by Rank Group Plc and social gaming provider Enteraction which envisages that its GameShaper+ social gaming platform will be used by Rank to commission and procure social games from a number of developers on mobile and Facebook.
In addition, Rank will be able to centrally manage user, marketing and product data across all their social products, at the same time getting the official X Factor and Britain's Got Talent social bingo products that Enteraction will integrate while working with Rank on the integration of Rank's newest social title the X Factor Role Playing Game – Rank's debut in the non-casino or bingo style social gaming arena.
According to Lee O'Donovan, head of social and mobile at Rank, "With the pace of change in this market we needed a platform that allowed for the quick deployment of multiple products with a single point of data management; which we see as critical to the success of this type of product. We have taken some positive steps into social gaming over 2012 and now take this learning into the delivery of future products across mobile and Facebook".
On behalf of Enteraction, its managing director Andy Rogers added: "This is an exciting extension to our existing relationship with Rank. They have made a confident move into branded social games in the UK and we are privileged to continue to work with them in both a product and platform capacity. With this platform deal in place we are confident that we can now optimise revenue and leverage data to further positively impact Rank's online and land-based businesses."