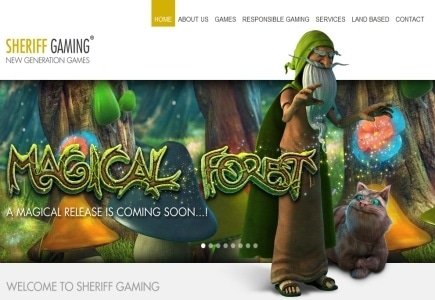 Following Sheriff Gaming's announcement of the launch of its new mobile games portfolio SMART, NYX Interactive issued its own statement, announcing that it will extend its partnership with the 3D games developer.
In its statement, NYX Interactive notes the distribution of Sheriff's new SMART mobile games portfolio via MOVE powered by NYX OGS will start as soon as the games become available. Furthermore, it stated that "The speed with which we can deliver these newly released titles is a testament to the efficiency of OGS and excellent relationships we have with our partners and customers."
In addition, Eric Roskamp, spokesperson for Sheriff Gaming expressed pleasure with the existing relationship extension, saying: "We are very excited to be able to offer our new mobile games via NYX Interactive. The integration of Sheriff's SMART 3D Games into MOVE powered by NYX OGS will be a powerful tool for new mobile player acquisition and player retention. In the last years we established a strong partnership with NYX Interactive and we are looking forward to launching more mobile games in their platform in the future."