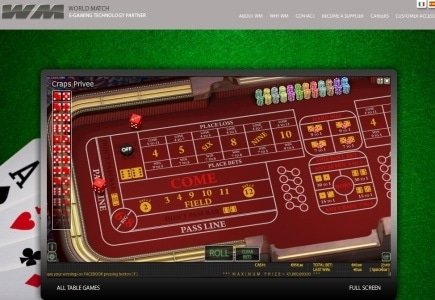 A new addition to Malta-based developer World Match (WM)'s 3D games offering is 3D Craps, which according to its creators features dice history and social network tie-in's set in "the atmosphere of the most glamorous casinos".
In the game, players can choose a Field Bet of 3 to 1, if a 2 or 12 is rolled on the dice, and the game also comes in three variants: standard, pro and privee, allowing for the setting of minimum and maximum bet limits.
Some additional features include the possibility to share game highlights without leaving the game thanks to direct links to social networks such as Facebook, Google+, Twitter and LinkedIn.