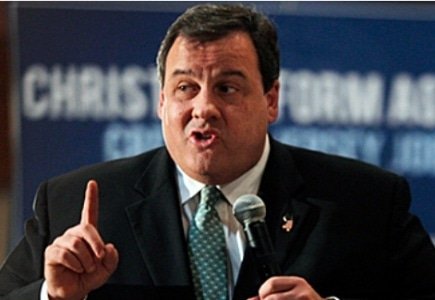 The latest speculations regarding New Jersey Governor Chris Christie and the intrastate online gambling legalization bill which has been on his table since the passage in the Senate and Assembly involve the possibility that the governor is considering a "conditional veto" instead of signing a new measure into law.
Quoting an influential Atlantic City insider, magazine publisher Roger Gros tweeted the following info: "Sources in NJ tell me Gov. Christie considering a "conditional" veto of online bill. But only because Dems are blocking his other plans."
Does this mean that Christie, a Republican, is using the online gambling bill to leverage Democratic support in other issues – it remains to be seen in the coming days.
In the meantime, a conditional veto would see the governor indicate areas with which he is not happy, opening the door to amendments by the Legislature and thereby potentially stalling the bill's passage or reducing its effect to including just online poker.
In related news, the New Jersey House of Assembly has just approved a bill introduced by Assemblyman Ron Dancer, thanks to which New Jersey residents temporarily absent from the state will still be able to wager on New Jersey horse races.
According to Dancer, "Devoted fans of horse racing will be able to enjoy the most exciting two minutes in sports in New Jersey even though they may briefly be outside the state.
"This legislation allows an authorized account wagering licensee in the state to accept a New Jersey resident's bet, just as they do now, even though that person may be away on business or vacation.
"Advances in technology no longer necessitate that a resident be physically present to experience racing in New Jersey. This is an opportunity to expand on the capabilities of existing account wagering systems, add more convenience to the process and keep New Jersey's horse racing industry competitive with other states," he concluded.
His bill A-2914 envisages that the jurisdiction of where a New Jersey resident would place a wager on the result of a horse race must be consistent with the law of that jurisdiction or with federal law. He has rallied support for the bill in shape of a co-sponsor, Assemblyman John Burzichelli, together with whom they will push the bill through the state Senate.