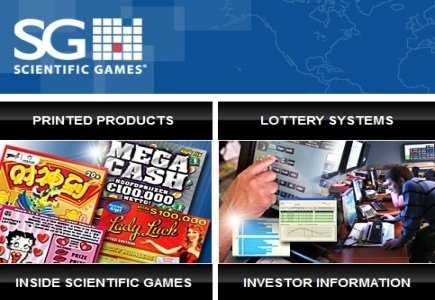 Regarding Scientific Games Corporation's acquisition of WMS Industries, an announcement came from legal entity The Pomerantz Firm that an investigation has been initiated on behalf of WMS Industries' investors into whether the company's directors breached their fiduciary duties by "failing to adequately shop the Company and maximise shareholder value".
According to the Pomerantz Firm, the price to EBITDA and net income multiples are below those of comparable transactions, adding that synergies may not be fully reflected in the $26.00 per share in cash for each share of WMS Industries common stock.
The acquisition was also exploited by Jason Ader - chief executive officer of Ader Investment Management (AIM) and the instigator of an acrimonious proxy tussle at International Games Technology (IGT), to criticize IGT's current strategy once again.
"We believe that today's (Thursday) announcement that Scientific Games Corp. agreed to buy WMS Industries Inc. demonstrates the value that smart strategic investors place on the core casino gaming equipment business," he said, adding:
"Lorne Weil and Scientific Games have always been disciplined acquirers of assets and we believe that this acquisition reaffirms AIM's thesis that the slot machine industry is alive and poised for growth."
To add to the seriousness of things, Ader launch the RescueIGT dotcom website, which he described as a hub for IGT investors to access detailed information regarding the value destruction overseen by the current Board and management, all with an aim to get Ader's nominees elected to the Board of Directors at the Company's AGM scheduled for March 5, 2013.