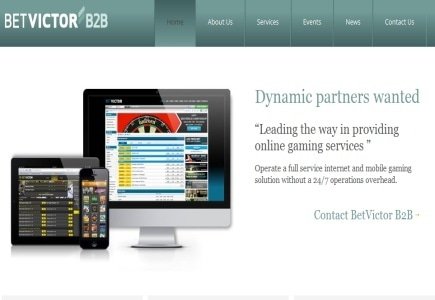 A new dotcom site has been launched by betting firm BetVictor for their new business to business products and services.
BetVictorB2B is a solution that covers their managed service sportsbook and casino offerings across internet, mobile and tablets, and it is marketed as providing capability to "compete with the major operators without huge operational costs and overheads".
Commenting on the new development, Ron Regan, head of Business Development for BetVictor B2B said: "This exciting new development, the new B2B website, will allow any potential partners to have a more visual experience when learning about our solutions."
"I am hugely excited about the opportunities that exist for BetVictor in the B2B gaming environment, having developed what I consider to be best of breed solutions across the key product and channel verticals," said Victor Chandler, chairman of BetVictor.