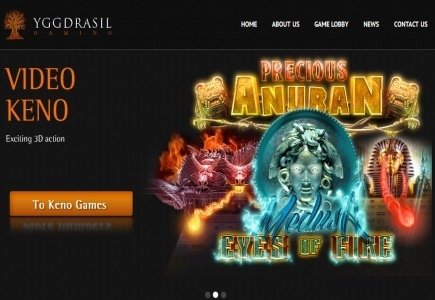 A concoction of interesting names – that's how one could describe the latest Malta-based start-up Yggdrasil Gaming, founded by former head of global market operations at Net Entertainment, Frederik Elmqvist.
Namely, the company is set to release a new suite of numbers-based instant lottery games this week under its 'NUMB3R LOV3RS' concept, which boasts a portfolio of 19 online games.
The titles that are about to be released include Holiday Cash, King for a Day and A Cool Million, among others.
Talking about his start-up, Elmqvist said: "We started off by identifying what counts in the lottery vertical and we quickly came to conclusion that it is all about a love of 'numbers'. Everyone has a favourite or special number, sometimes more than one. If you ask anyone what their favourite symbol is, you will probably not get a decent reply, but ask them what their favourite number is and the feedback is instant.
"Whilst lotteries are an established gaming product, we appear to be the first company to take the real popularity of numbers and integrate them within other popular and proven gaming concepts – our suite of instant RNG lottery products deliver exciting games with very distinctive play."
The company is currently waiting on approval from the Maltese Lotteries and Gaming Authority as a provider of RNG lottery games.