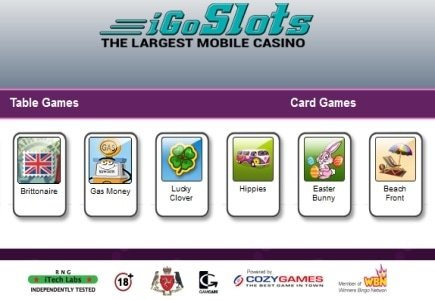 Gaming start-up Koolbit, founded by former Betfair USA founder and president Gerard Cunningham, made it into news this week with a new real-money mobile gambling dotcom site dubbed iGOSlots.
According to Cunningham, the site, which was developed in cooperation with Cozy Games, features a full suite of gambling casino games accessible via the internet or on mobile devices, and is licensed by the Isle of Man gambling authority.
"We've taken a mobile first approach with the design, but you can play it in a Web browser anywhere," Cunningham said. "We've had virtual goods casino games running for nine months now, and we're now going to have the biggest real-money mobile casino network with 25 games."
However, he specified that Koolbit's original flagship suite of casino games City Slots will run as a separate virtual-currency internet and mobile destination.