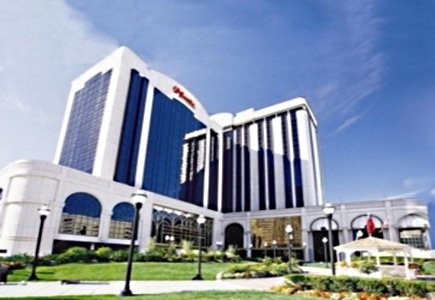 Atlantic Club land casino chief operating officer Michael Frawley, who came up with the idea of an online - land convergence through a proposed acquisition by Pokerstars parent Rational Group in the last quarter of 2012 revealed that their agreement will see significant investment in the struggling Atlantic City casino.
The proposed acquisition is progressing through the New Jersey regulatory system assuming the authorities will approve it with Governor Chris Christie signing into law the online gambling legalization bill his Legislature recently passed.
Reviving the AC operation, some 1,729 jobs could be saved with 500 extra jobs from Rational's plans to set up a 10,000 square foot data centre and a substantial Support Centre for players in New Jersey City.
As Rational Group's PR chief Eric Hollreiser said: "The future of gaming is to be able to provide a mix of online and offline gaming, and our interest in Atlantic City is being able to offer that mix. The deal is based upon the vision."
Hollreiser hints that if the governor failed to facilitate the introduction of online gambling through AC casino operators, the Rational investments could be smaller than previously envisaged, adding that "...we can fulfil the vision of online and off-line; clearly, the investment grows with it."