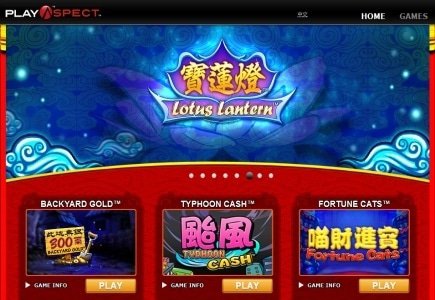 According to an announcement by Asian-based gaming supplier Aspect Gaming, its acquisition of Longshot Interactive, a Las Vegas-based casino games developer focused on the Asian market, is now completed.
The parties have not specified the consideration paid for the acquisition, but noted that Longshot's proprietary baccarat game will be integrated in to Aspect's platform adding that it will become available in land-based, online, social and mobile casinos in both free-to-play and real-money-wagering options.
Aspect's chief executive officer Justin Nguyen commented on the acquisition stating that it brings a valuable portfolio of proprietary baccarat variants to Aspect's existing slot offering, adding that the game will add a significant dimension to Aspect's core capabilities in the Asian market.
He also stated that "In Macau alone, baccarat accounted for more than 90 percent of last year's USD38 billion gaming revenues. While the adoption of electronic table games (ETGs) is growing rapidly, it's based on 'public domain' baccarat, so dependence on high wagers and/or volume remains a problem for mass market play.
"Longshot's baccarat variants, on the other hand, provide the player with a perceived edge and higher volatility, while increasing hold for the house. Ultimately, we feel these baccarat variants will be the basis for the 'video poker of Asia,'" he concluded.
In addition, Longshot Interactive CEO Ameesh Patel said: "Aspect and Longshot share a belief that gaming growth will be driven by the rising Chinese middle class and both are dedicated to bringing culturally relevant and compelling content to this market. Now that we're a part of Aspect, we're able to fully utilize Aspect's China game studio and significantly accelerate our time to market."
Furthermore, Nguyen specified that the principals of Longshot Interactive will join Aspect's Advisory Board: "Ameesh Patel, Jeffrey Fine, Ofir Ventura, John Lin and Seth Schorr collectively bring a combined 100 years of gaming industry experience to Aspect and we're delighted to have them help guide Aspect's growth."