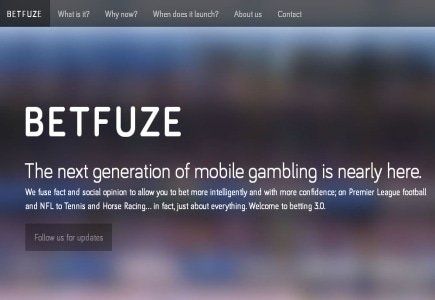 The joint venture agreement between mobile payments entrepreneur Paul McNea and mobile technology firm Yuza will soon come to fruition with the launch of an advanced mobile platform dubbed BetFuze, which is scheduled for release in the first trimester of the year.
Some of the platform's characteristics and abilities include the fusion of social intelligence, user behaviour, dynamic learning and location services with industry norms.
Reportedly, it will introduce unspecified but innovative features to the mobile gaming sector, thus bringing a change to the way in which companies engage with the mobile audience.
According to McNea, the explosion in mobile communications technology, together with the massive popularity of live sports betting, has created a new playing field for gambling operators and one which will create the biggest expansion for the gambling sector in its history.
"We're starting to see both underdeveloped and new gambling markets open up, [and] the addition of two new high growth distribution channels in Mobile and Social will only accelerate growth," he said, adding that significant industry funding has been raised for BetFuze, and that a number of strategic partnerships will be announced soon.