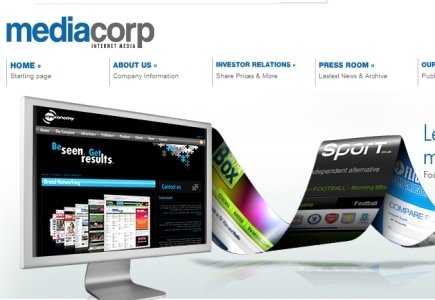 It's not all pink at Media Corporation PLC, the owner of the now defunct Purple Lounge, judging by the events its name was involved in this week.
First, Mark Butt resigned the board following the placing into administration of Eyeconomy Ltd.
Then, the company sold its publishing asset On The Box dotcom for GBP 75 000, because it wasn't a core asset and one that would have needed further investment for growth. Reportedly, the company directors felt the money would be better invested in the development and impending launch of its Intabet platform.
On top of all this, Media Corp has to deal with Her Majesty's Revenue and Customs (HRMC) as there may be a liability with regard to previously unpaid National Insurance for the period prior to 2010 during which time former directors (and others), of the Company were paid by the Company as consultants to the Group, even though they were supposed to be treated as employees, so the associated National Insurance should have been paid by both the employer and employee to HMRC.
At the moment, the company is working together with the HRMC to set up a workable payment program.
According to Phil Jackson, the company Chairman, "I am very pleased to have realised some cash out of an underperforming asset like Onthebox and the funds will help us achieve our goal of launching the Intabet platform.
"To this end we are in discussions with a number of parties who have shown an interest to licence part of our technology which would enable us to start generating revenues from our technology and allow us to start to move forward despite the continued legacy issues from the previous management such as that with HMRC."