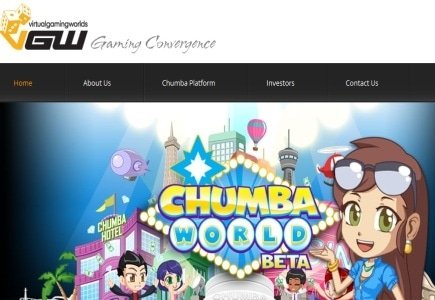 Australian start-up Virtual Gaming World made it into news this week thanks to its intention to attract financial support for the massively multi-player, freeplay offering for online and mobile users.
Dubbed Chumba World, the company's new social game has a gambling theme, and according to VGW chief executive and founder Laurence Escalante, it functions as a social casino through which players can build their own digital Bellagios, customise their avatars, and create their own individual digital variations of slot machines and table games, including Blackjack, Roulette, and Video Poker.
At present, there are eight games available, including Poker, Bingo, Keno, and Baccarat, while others are in the pipeline.
In addition, Escalante specified that while users can purchase currency to play, they cannot cash out winnings; however, as players generate more traffic spending virtual currency at their casinos, Chumba can calculate the currency flowing through their casinos and pay them a small revenue share as real or virtual money.
Apparently, despite raising some capital from Australian private investors, the company still needs more resources to reach the full potential of his product, which Escalante said should be launched within the next six months.