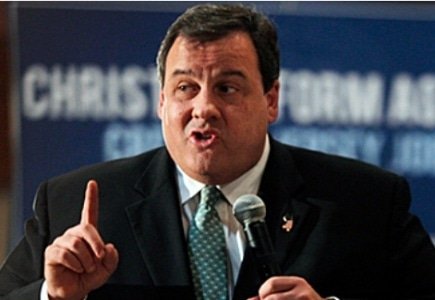 It's now official: New Jersey governor Chris Christie has made up his mind about an intrastate online gambling initiative, and not in a favorable manner – he repeated his action from last year and vetoed the proposed bill that would have made New Jersey the third state to legalize gambling over the Internet.
However, a ray of sunshine at the end of the tunnel may be the fact that it seems to be a conditional veto; reportedly, Christie said that he would be prepared to sign off on the bill if it had a 10-year time limit and a higher tax rate on internet casinos.
In a statement regarding his decision, Christie also noted that he is supportive of online gambling, with some minor changes, including boosting the tax rate on casinos' online winnings from 10 percent to 15 percent.
"Now is the time for our state to move forward, again leading the way for the nation, by becoming one of the first states to permit Internet gaming. While Atlantic City's reputation and stature as one of the premier resort destinations on the East Coast are well-chronicled, it is no secret that revenue from the region's most important industries, gaming and tourism, has been in decline," he reportedly said.
"Since the beginning of my administration, I have stressed the importance of reversing the trend of economic contraction in Atlantic City and have made the revitalization of the region's gaming and tourism industries a key priority," he concluded.
On a more positive note, in a comment on the new development, the bill's sponsor Senator Raymond Lesniak said Christie's comments encouraged him and added that the changes he requested could be quickly accomplished in a new bill.
He also reminded that Atlantic City-based online gambling would "pump hundreds of millions of dollars into its ailing revenues, and will prevent the closing of at least one casino and save thousands of jobs.
"New Jersey will now have an opportunity to be the Silicon Valley of Internet gaming and reap the huge economic benefits that will flow into the state."