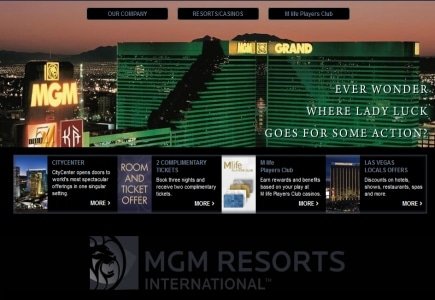 New Jersey media reported this week that Nevada-based MGM Resorts International is making a request for land casino license re-award from the New Jersey Casino Control Commission.
The company lost the previous license in 2010 when New Jersey regulators found Pansy Ho, one of the firm's business partners in Macau, unsuitable due to her father's alleged links to organized crime.
Regarding this issue, MGM has stated that it has "taken a controlling interest in MGM Macau's parent company MGM China Holdings and that MGM China Holdings is now listed on the Stock Exchange of Hong Kong." In addition, the company stated that Ho's stake has since been reduced and her influence diminished in the company.
This application to re-license has most likely been made in order to take a slice of the online gambling cake once Gov. Chris Christie signs a pending online gambling legalization measure which will restrict online gambling operations to Atlantic City servers owned by existing licensed land operators.
MGM has a fifty percent interest in the Atlantic City land casino Borgata.
In related news, the Borgata casino announced a major step it is taking into the e-gaming waters on Feb. 18, when it will launch its new E-Casino, which will enable guests at its 2000-room hotel premises to wager via interactive television.
It has been specified guests with player's cards will be able to set up electronic accounts and wager up to $2,500 a day. The first games that will be offered are slots and four kinds of video poker.
According to the casino representatives, the technology can be expanded to include gambling over hand-held devices anywhere on casino property, and eventually, online gambling, if it becomes legal in the state.