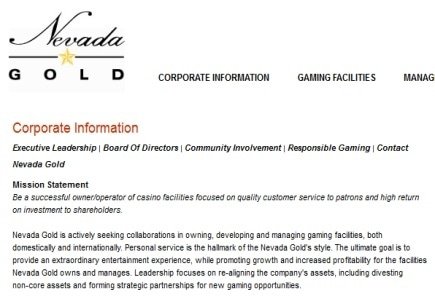 The first online gaming venture of the South Dakota and Washington state-based land casino operator Nevada Gold & Casinos Inc. has gone live on Facebook in shape of a free-to-play online casino site dubbed Gold Star Slots.
The launch was made possible through conjunction with technology and services provider, Traffic Generation, using its multi-channel monetisation platform, The Hub.
This casino app comprises a range of slot machines, some from online gambling suppliers and others converted directly from land casinos; there are also many engaging social components, such as friend leader boards, gifting and sharing, as well as the possibility for Nevada Gold's existing customers to use the social gaming services.
Social players who decide to play on the Gold Star Slots page on Facebook can benefit from a special launching promotion, learn about upcoming events and promotions happening in Nevada Gold's physical properties, as well as take part in contests and competitions where they can win in-game currency to play with in the social app.
Commenting on the new launch, Trevor Taylor, vice president development and operations at Nevada Gold said: "Traffic Generation's Hub has successfully given us a single view across all properties. It brings us closer to our players, and enables us to deliver exceptional prizes."