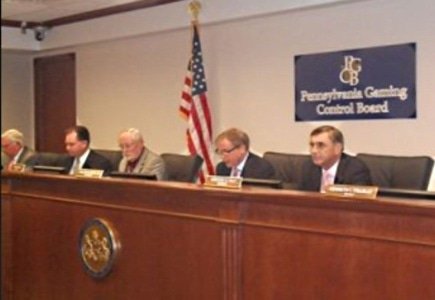 Last week's speculations that Pennsylvanian Representative Tina Davis is about to move on the introduction of an intrastate online gambling bill, perhaps as soon as next week, are now confirmed by Rep. Davis herself saying that the bill would go first to the state House, acknowledging it could face a tough passage in the Republican-controlled Legislature.
She also hopes that the Pennsylvanian Attorney General, Kathleen Kane questioning the appointment by Governor Tom Corbett of UK lottery operator Camelot to run the state lottery would not impact the timing of her online gambling initiative.
Davis, whose district is home to the Parx casino near Philadelphia, comments Pennsylvania's surpassing New Jersey as the country's No. 2 gambling state:
"Considering the nationwide efforts to legalise Internet gaming, it is imperative that we maintain the integrity of our gaming industry amid inevitable federal pre-emption and competing states, as well as possible expansion of Internet games through the privatization of our own state lottery," she said.
Initially, the Davis proposal would permit only online poker and blackjack in Pennsylvania, along with any variations of those games played in existing casinos.
According to the proposal only companies that already hold Pennsylvania slot and table game licenses would be eligible for an online licence. The online games would be run through the land casinos' websites, and the state Gaming Control Board would inspect and approve software and devices for online games.
Before wagering online players would have to set up an account through one of the licensed facilities and then provide an active banking account to be linked with their gambling account. Casinos would not be allowed to offer credit to online players.
Players would have to sign an agreement prohibiting them to allow others to use their accounts, whilst in-person registration will help guard against gambling of minors or punters on the state's self-exclusion list.
Davis proposes the cost of an online license should be $16.5 million, the same as the table-game license fee, and the state's tax rate would be 45 percent, although the legislative debate could demand changes in both the licensing fee and the tax rate. At the moment, the state gets 55 percent of existing casinos' slot-machine revenues in taxes, and the state and local tax on table-game revenue totals 14 percent.
"There is an urgency to get this done, but I am not naive to believe that it will happen overnight," Davis concluded.