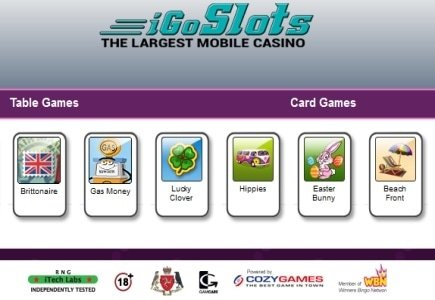 A former Betfair US chief Gerard Cunningham this week made it into news with a new project – a real money mobile casino launched this week at the iGoSlots dotcom site which targets the British market.
The mobile site is launched by Cunningham's San Francisco-based company Koolbit, thanks to its partnership with UK online, mobile and social gaming technology firm Cozy Games Management.
Therefore, iGoSlots includes 25 of Cozy's slot machines, scratch cards, roulette, blackjack, video poker and bingo, with the software being compatible with all major mobile devices such as iPhones, iPads, Android phones and Tablets.
Commenting on his new project, Cunningham said on Feb. 18: "With the launch of iGoSlots, Koolbit is one of the first virtual currency game companies to make the leap into real money gaming, and is doing so with mobile-first and more content than any other mobile casino in the world.
"Having led Betfair's entry into the American market where rules are tight, and having led a virtual currency game company as well, it is exciting to now be moving back into real-money gaming. I believe this will be a great partnership with Cozy Games. We are also looking for additional partners to maintain a leadership position as we scale and grow the business."