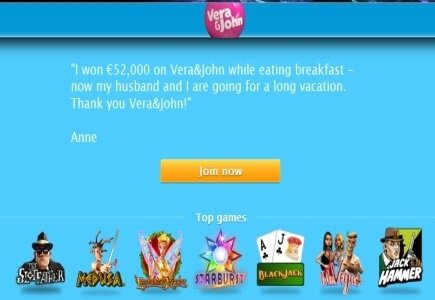 Who says bad weather on one's holiday is necessarily a bad thing? If you don't believe it's possible ask a lucky lady who decided to kill bad weather mood on her ski vacation by playing in Vera&John's mobile casino. The end result – Euro11,500 hit in a single spin on the "Flowers" mobile slot!
The lucky punter identified as Petra now has the bad weather to thank to for her win: "If the sun was shining I probably wouldn't have played casino slots on my phone, and then I wouldn't have won," she said.
Describing how this happened, she explained: "I was playing it really cool, not betting more than €35 and I had a hard time believing that I had really won €11,500. No one in my family could believe it either; it seemed too good to be true."
Now, they better believe it, because this win has enabled them to extend their holiday and wait for the weather to improve. Kudoz to Petra!