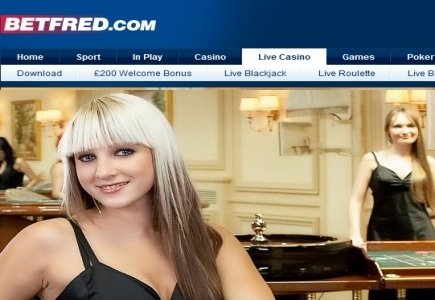 This week, online gambling software provider Playtech has launched its mobile Live Dealer Casino solution with its licensee Betfred, enabling it to offer its punters live roulette on Android devices, and native iOS and HTML5 versions of roulette, baccarat and blackjack which will become available in near future.
Assessing the new addition to his company's offering, Chris Sheffield, managing director of Betfred said: "Innovation is at the heart of our business, but a strong relationship with best of breed third party suppliers like Playtech is crucial in our drive to establish ourselves as industry leaders in mobile gaming. In addition to a comprehensive sportsbook, including a native Goals Galore app, an excellent selection of slot games and mobile lotto betting, we can now offer our players high-quality, real-time casino action, anytime, anywhere, at the touch of a button."
"It gives us great pleasure to be working with Betfred on the exciting launch of their new offering, which uses our advanced mobile live gaming technology. The mobile platform has become utterly invaluable to every online gaming business, and we are proud to be leading the market in this arena with strong operators such as Betfred," added Shay Segev, Playtech's chief operating officer.