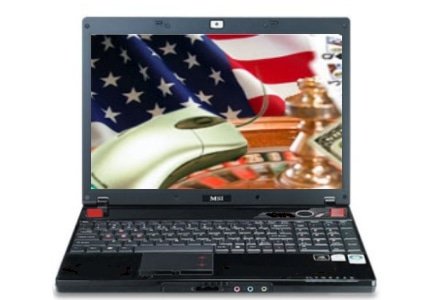 A measure making provisions for online gambling compacts between Nevada and other like-minded states, AB114, was pushed through the state Legislature this week and signed into state law almost immediately by Governor Brian Sandoval.
Governor Sandoval seemed eager to sign the bill, introduced by Assembly Majority Leader William Horne and endorsed by US Senate Majority Leader Harry Reid, explaining: "This is an historic day for the great state of Nevada. Today I sign into law the framework that will usher in the next frontier of gaming in Nevada."
In terms of the licensing fee, Horne and the governor made a compromise to set the fee to $500,000 instead of Horne's proposed $1 million, and to establish a renewal fee of $250,000 – with both amounts amendable by the Nevada Gaming Commission if required.
Still, they decided to leave a 5-year "bad actor" clause blocking the licensing of any entity that has offered Americans online poker since the advent of the UIGEA in 2006 in the measure, thus posing a problem to sites such as Pokerstars, who are eager to access the market.
Regarding the provision that allows for the state Legislature's approval for negotiations with other states aimed at shared player pools without reference to the US Congress, the governor said: "We can't wait any longer for Congress to act."