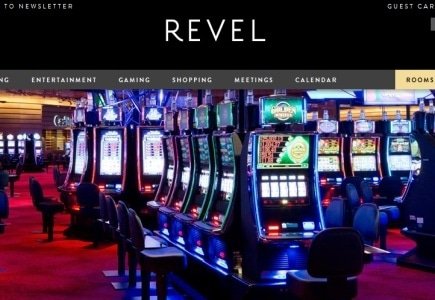 New Jersey gambling industry was full of hopes that the last year's launch of the new Revel land casino would revitalize Atlantic City ailing land gambling industry. Alas, this week the operation announced that it has applied for Chapter 11 bankruptcy, late March this year.
The voluntary move is designed to wipe away about two-thirds of Revel's $1.5 billion debt by converting more than $1 billion of it into equity for lenders, and as Revel's CEO Kevin DeSanctis explained, the restructuring will give the casino resort more flexibility to operate.
"Today's announcement is a positive step for Revel. The agreement we have reached with our lenders will ensure that the hundreds of thousands of guests who visit Revel every year will continue to enjoy a signature Revel experience in our world-class facility," said DeSanctis.
The company announced that the existing management will remain in place, and employees and vendors will be paid as usual.
During its brief, struggling existence, Revel asked for two further rounds of financing, the $2.4 billion enterprise failed to make the hoped Atlantic City impact as the region fought the economic crises and growing competition from neighboring states.
Losses mounted, and during the second and third quarters of last year, the enterprise reported gross operating losses of $35 million and $37 million.
As part of the restructuring, some of Revel's lenders will provide approximately $250 million in debtor-in-possession financing, about $45 million of which constitutes new money commitments and approximately $205 million of which is pre-petition debt. No taxpayer funds will be used to finance the restructuring.