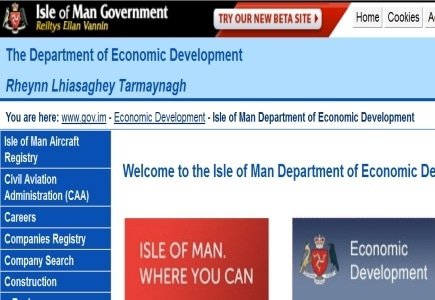 It's now official - the Isle of Man Department of Economic Development will not have to look for a new Head of e-Gaming in the civil service thanks to a decision of the Isle of Man's Parliament, Tynwald, to approve recruitment for such positions outside of Civil Service constraints.
According to the department, the person who aspires to occupy the demanding position needs to be highly talented to drive the success of e-Gaming and to attract new inward investment for a sector that accounts for 8 percent of the whole of Isle of Man's National Income and employs over 700 people.
The non-Civil Service position will be offered on a two year, fixed term basis with a negotiable remuneration which will depend on the skills and experience of the person who gets the job, and a reward set against strict key performance indicators. The department also specified that it will fund the post from internal savings achieved following a recent review into its structure which resulted in the removal of some managerial and administrative roles.
As Chief Executive of the Department of Economic Development Chris Corlett put it, "The Department has worked closely with the private sector to develop a revised strategy for e-gaming which capitalises on the great potential for further growth in our economy, jobs and Government income. The new Head of e-Gaming will lead the implementation of this strategy and as such will enjoy a very high profile in the industry both on and off the Isle of Man."