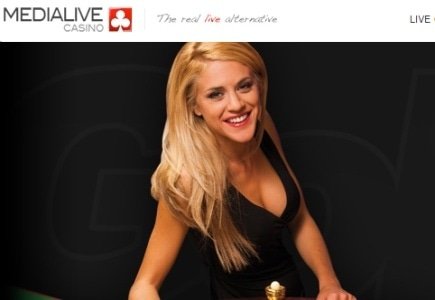 Gaming provider Labgame made an announcement this week that its choice fell on Medialivecasino to provide it with its live casino product for the Italian market.
According to forecasts made by Medialivecasino, its new games with HD cameras and new game interfaces will improve usability and boost revenues by 20 percent.
As for Labgame, with this product its customers will be able to integrate MediaLiveCasino's new Live Roulette broadcast from Casinò di Sanremo. In addition, the company announced the development of new offerings for its poker portal by way of a mobile channel for sports betting and 3D technology.
"Our players will then be thrown into a wonderful gaming experience where the use of sophisticated graphics and sound effects will increase the quality of the game making the whole experience even more exciting", chief executive officer of Labgame, Anna Aurigemma, explained the company's future plans.
It was added by Angelo De Gobbi, sales & marketing manager Medialivecasino: "The agreement with Labgame has a strategic value for us as it is a gaming provider managed by some of the most experienced professionals in the industry and with a customer base of high interest. Through this partnership we can further increase our market share in the Italian market."