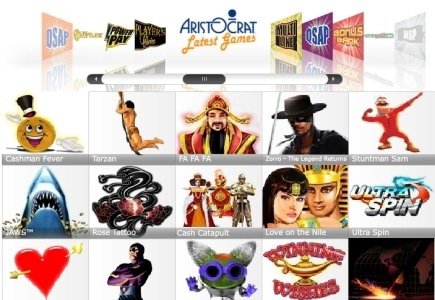 The famous Aussie online and land gambling developer Aristocrat has appointed IGT's top games developer Joe Kaminkow as its senior vice president of games development.
Commenting on the appointment, the company said it will surely benefit from Kaminkow's extensive experience in casino slot games, and that his task will be to focus on the North American market segment and to optimize its core Class III business.
He will be based in Las Vegas, Nevada, where he will start with his duties in May 2013.
According to Aristocrat CEO and managing director, Jamie Odell, "Joe knows how to combine maths, art and brands to make great games that delight players and drive revenues for our customers.
"I'm delighted to welcome a standout talent of Joe Kaminkow's calibre to Aristocrat.
"To deliver the world's greatest gaming content, we need the world's greatest game development talent. Joe's appointment is further evidence that Aristocrat is serious about securing the best talent bar none, and [is] making significant progress against this goal."
On his part, Joe Kaminkow commented: "There's real energy and momentum here, and I'm looking forward to being part of the team that makes Aristocrat the number one gaming content provider in the world."