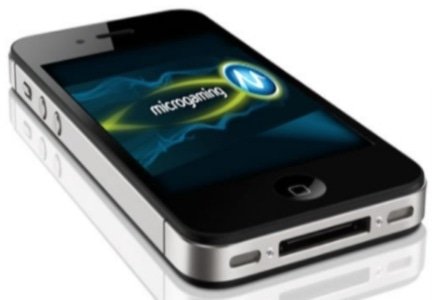 Online gambling software provider Microgaming has introduced a novel and entertaining play-for-fun multi-level card blackjack coaching game titled Bronzebeard Blackjack The Strategy Coach.
This is the first Microgaming free-download 3D mobile app specifically designed for Microsoft Windows 8.0 and Xbox, and it was premiered this week at the GSMA Mobile World Congress in Barcelona.
The humorous Captain Bronzebeard, a master of the Blackjack game, takes players on an intergalactic and educational adventure, but can be turned off at any time.
There is also plenty of fun and knowledge for Blackjack beginners and pros alike in over 60 unique 3D animations, four levels of gameplay and an abundance of special treasure wins, and according to Neill Whyte, head of product channels at Microgaming, it has so far received positive reviews.
The animated game is available as a free downloadable mobile application from the Microsoft Windows Phone Store, and once downloaded, does not require internet connectivity.
It currently supports the new Windows Phone 8, as well as older Windows Phone 7 operating systems. It will also be available soon on Microsoft Windows 8.0 and the Microsoft Xbox console via Xbox Live.