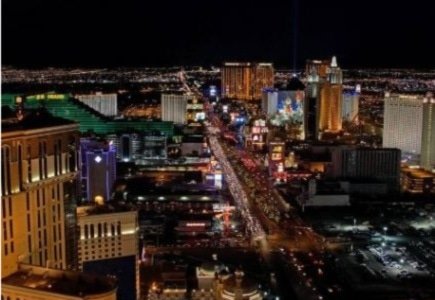 Since 1970s when Americans could only gamble in Nevada, gambling in the United States has seen remarkable changes as land gambling became available in 38 states, lotteries in 43 and instead of being disputable as it once was, it has become a pastime enjoyed by one in four Americans responsibly and controllably.
Discussing the theme of the development of gambling in the country, a Chicago Tribune blogger Steve Chapman wrote an article in which he the restricted availability of gambling due to the public perception which regarded it as a socially unacceptable, noting that today the situation is completely the opposite - according to official American Gaming Association statistics, over 60 million Americans visit gambling establishments, and the [land] gambling industry contributes around 1 percent of the national US economy.
There has been a "...steady, gradual process of opening up freedom in this particular realm - a process that is not about to end," noted Chapman, explaining: "That's because as more and more Americans have encountered legal gambling, they have discarded the exaggerated fears that once blocked it. The vast majority of patrons, it turns out, don't become compulsive gamblers, don't blow the rent on blackjack and don't desert their families.
"Bringing a casino into a community is not likely to set off a wave of crime or social decay. Neither is allowing it in the home."
Relating this to online gambling, he noted that more states will surely follow the example of New Jersey, Delaware and Nevada in passing legalization laws, but that there's still around 4 percent of Americans who keep playing on offshore sites, risking having their financial transactions disrupted by UIGEA. According to him, all this is owed to the confusing and in parts discriminatory political and legal environment in the US, which is actively preventing offshore operators from obtaining local licensing.
One of the reasons, according to Chapman, why major US land gambling companies are now getting behind legalization initiatives is to ensure that by doing so, they acquire the advantage.
"What lies ahead is not quite a wide-open, consumer-driven business. Still, it's a far better deal for customers than being denied a legal avenue to Internet betting," he concluded.