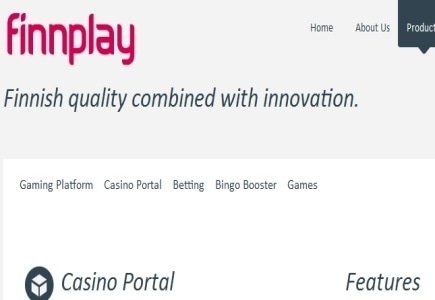 Live dealer casino specialist Ezugi has chosen the Helsinki-based gaming software developer Finnplay (formerly known as Digient) to supply it with its online gambling platform.
This way, Ezugi's live dealer casino platform will see a boost that will allow it to broaden the offering and target more players with its engaging environment as well as operators thanks to its enhanced monetization potential.
According to Kfir Kugler, chief executive officer of Ezugi, "We are delighted to be working with Finnplay, whose Finnish heritage and gaming expertise is synonymous with quality, advanced technology and business integrity, which are key factors for our business as our propriety streaming technology and unique Vidget solution adds a totally new dimension to the live dealer experience and player engagement marketplace.
"Whether it's social viewing, additional mini games or any other interactive content, Vidgets give players a host of things to do and engage with while they play, and all these activities are tracked, monitored and analysed in real time offering operators a clear differentiator across the digital platforms of web, mobile and tablet."
In addition, Finnplay CEO Martin Prantner said: "Ezugi has selected our agile online gaming platform to provide their customers with a turnkey solution which will enable Ezugi to further deliver superior products and services and respond rapidly to local and international market requirements as well as allowing integration into various third party game verticals."