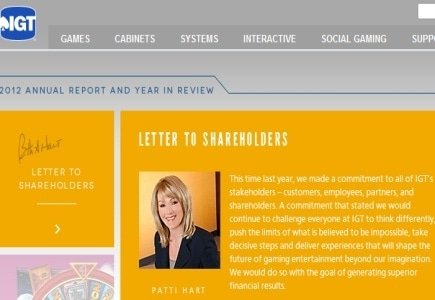 On Mar. 4, International Game Technology (IGT)made a declaration of a cash dividend of $0.08 per share on its common stock just hours ahead of IGT's much anticipated meeting of shareholders on March 5.
This is a 33 percent increase compared to the dividend paid in the same quarter last year, making this trimester the 40th in a row that IGT is returning value to its shareholders.
According to IGT CEO Patti Hart, "We are pleased to announce an increase in our quarterly cash dividend. This is a demonstration of our continued commitment to return capital to shareholders, efficiently and prudently, driven by the strong financial performance of the company."