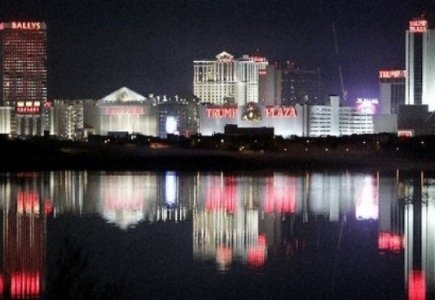 Unlike Caesars Entertainment exec's comments that it will take 18 months to two years for newly legalised online gambling to start operating in New Jersey, some industry experts are more optimistic saying that New Jersey land casinos could be offering online gambling by the end of this year.
Even online gambling legal expert Prof. I. Nelson Rose said: "I don't see any reason it would take 18 months, let alone two years. I don't see any reason it wouldn't be up and operating by the end of this year."
The first draft of the necessary regulations, pushed by Gov. Chris Christie, will be probably completed by this Thursday, meaning that internet gambling in the state could be operational as early as the end of 2013.
Gov. Christie unveiled last week that the $32.9 billion budget anticipates a $200 million increase in casino tax revenue in the fiscal year beginning July 1, mostly from online gambling.
However, State Sen. Raymond Lesniak, mainly responsible for driving online gambling legalisation through the New Jersey Legislature, thinks that the governor's estimated revenues are somewhat on the aggressive side.
According to the measure, Atlantic City land operators will enjoy the exclusive licenses from NJ regulators following strict regulations regarding age limits, location within the state, and responsible gambling measures. It has yet to be decided whether would-be online punters must present themselves to register for internet gambling and prove their age, residence and absence from any exclusion lists.
New Jersey Division of Enforcement director, David Rebuck, said that there are merits to both options, and the state may opt for a hybrid system. He has also expressed confidence that the goal of achieving operational status within the next nine months is achievable, and his department is "fully dedicated to meeting that goal."
Although it is possible that issues may arise as the regulatory structure is developed, Rebuck thinks his staff will not rush the process, preferring to be thorough and rigorous in their approach.
On the other hand, Caesar's Entertainment spokesman Seth Palansky accepted that it could be done: "If the state and the regulators are committed to dedicating the personnel to do all the due diligence in a time frame like that."