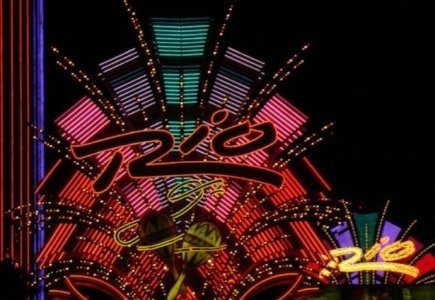 Last month a senior executive of Caesars Entertainment Corp. reached out to a PokerStars executive with a proposition which included Caesars' Rio casino in Las Vegas and the World Series of Poker brand.
"Caesars Entertainment approached PokerStars and offered to sell us certain assets, such as the Rio Casino in Las Vegas. Caesars suggested that this acquisition would give us a better relationship with Caesars and would help PokerStars gain a license in Nevada," said Eric Hollreiser, a PokerStars spokesperson, in a statement. "PokerStars declined the offer because we had no plans to acquire another casino in the near term."
The New Jersey Governor Chris Christie signed legislation to approve online gambling just days ago and so the battle begins. Both Caesars and PokerStars have their sights set on dominating the market.
In its brief, the AGA said, "allowing PokerStars to be licensed would send a damaging message to the world of gaming, and to the world beyond gaming, that companies that engage in chronic lawbreaking are welcome in the licensed gaming business."
"The U.S. Department of Justice has said PokerStars is suitable to apply for a license in the U.S. and saw fit to give us the assets of our largest competitor and entrust us to compensate their customers outside of the U.S.," PokerStars said in a statement. "We will continue to work with authorities including the N.J. regulators and other interested state regulators to discuss our qualifications and allow them to comment on what they find."
With the legalization of online poker in the US, the two companies face off in a race to the top.