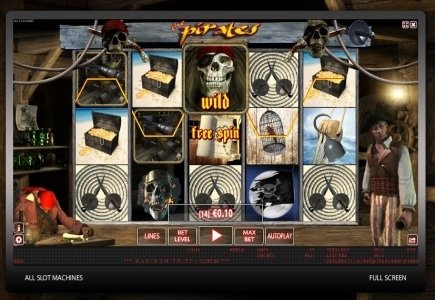 World Match has released another 3D slot, titled The Pirate's Tavern HD, whose pirate theme features an interesting ghostly twist, similarly to that in the Pirates of the Caribbean.
Apart from theme-appropriate graphics which include cannons, seaside taverns, Jolly Rogers and treasure chests, the game features Free Spins, Wilds, Autoplay, FastPlay and Spin Stop.
The game has been integrated with the major social networks, so punters can share their results without leaving the game.