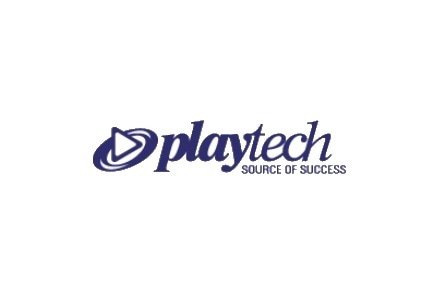 March 11 saw reports arrive of a new software-and-marketing services deal closed between UK online and land gambling group Ladbrokes and Playtech plc, which won't only expand on existing software and technology agreements between the two companies, but will have Playtech subsidiary PTTS provide Ladbrokes with advisory services from May 2013, which will help deliver a boost to its underperforming digital business.
Thanks to the software-related part of the deal, signed for an initial period of more than five years, Ladbrokes will gain access to Playtech's full technology and product suite, with a new 'Vegas' tab becoming the first one available on Ladbrokes' digital platforms, offering a suite of online casino and games products for online, mobile and tablet play.
Over the medium term, Playtech's IMS is expected to become the foundation of Ladbrokes' digital back-end, providing Ladbrokes and its customers with all the benefits of a fully integrated experience across all products and channels.
In addition to this, Ladbrokes announced the proposed acquisition in May 2013 of an experienced marketing team based in Israel, whose smooth integration will be enabled by PTTS.
Furthermore, Ladbrokes will introduce sophisticated methodologies and business intelligence systems, developed by PTTS within its Philippines and Bulgarian operations.
Now, apart from the royalties to be generated under the terms of the new software agreement, based on the PTTS' advisory services, Playtech will be entitled to a success fee, which will depend on the improved performance of the Ladbrokes digital business over and above that achieved in the financial year ended 31 December 2012, and upon the results achieved in FY2017.
It was specified that 75 percent of the success fee is payable in cash, while the outstanding balance will be payable in Ladbrokes shares; also, Playtech will be able to choose to receive a greater proportion of the success fee in Ladbrokes shares.
According to Playtech, it has introduced an incentivization package to reward key individuals responsible for the delivery of the EBITDA growth of Ladbrokes' digital business.
As Mor Weizer, Playtech's chief executive officer, said: "This will be a landmark transaction for Playtech that clearly demonstrates the value of PTTS and the diversity of Playtech's business offering. Ladbrokes is one of the largest and most respected brands in the betting and gaming industry, and we are delighted to have secured the opportunity to play an important role in accelerating the growth of its digital business.
"The breadth and depth of the software and services to be provided under these agreements are unique to Playtech, and reflect the Group's successful acquisition strategy. We are very excited about the prospects for this venture with Ladbrokes and are committed to making it a great success."
In addition, Ladbrokes CEO Richard Glynn commented: "Ladbrokes has made significant progress over the past two years by investing in our core technology, revitalizing our brand and making our customer offer more competitive. The next phase of this reinvigoration will see us work closely with Playtech to increase customer lifetime values through enhanced CRM, an area in which Playtech has a proven track record.
"The formation of a new, Ladbrokes owned, ecommerce and digital marketing services function, in addition to an expansion of our existing product relationship is a material development. This relationship will accelerate our progress in a sustainable way over the next five years and beyond."
Regarding the marketing services part of the deal, its key part is the acquisition of The Nation Traffic Services Ltd., an Israeli company specializing in online and offline CRM for online gaming operators and expert in operating on Playtech systems.
Upon completion of the deal, which is expected to take place on 1st May 2013, the company will be titled Ladbrokes Israel Ltd.
The consideration paid for the acquisition will be GBP 850,000, and its management will be brought from The Nation Traffic Ltd.
In its statement, Ladbrokes explained: "From 1 May 2013, forty people will be employed by Ladbrokes Israel with the senior team acquired from The Nation Traffic.
"Ladbrokes Israel will report into the existing Ladbrokes Digital operations.
"Ladbrokes is creating a new, wholly owned, ecommerce and digital marketing services operation, to be based in Israel and integrated with the company's existing Digital teams in London and Gibraltar."
According to the company, the crucial points in the acquisition are:
* Boosting ability to drive online and mobile revenues
* Acquisition of experienced and skilled digital marketing team with track record of success
* Playtech products, CRM tools and multiple brand approach to be used in order to drive customer lifetime values
* Consideration for marketing services entirely contingent upon growth in Ladbrokes' Digital EBITDA.
* Expected benefits from investments made in Digital infrastructure, product, trading and website to be boosted
* Customers to be provided with most compelling range of cross channel gaming product
* Integration period expected before the realization of the benefits of agreement.