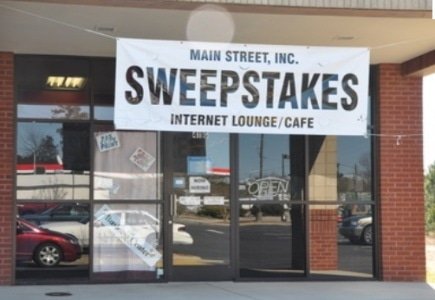 As Californian law makers are mirroring North Carolina attempt to clamp down on internet cafe 'sweepstakes' style online gambling, the Rancho Cordova City Council approved a 45-day moratorium preventing such businesses from opening, despite the fact that there are none operating at present.
Last year the State Department of Justice issued an advisory categorising these businesses as illegal gambling operations, but operators and vendors insist that their businesses are legal: "The problem is perception. People think it's gambling because the computer resembles a slot machine," said one of them.
Anthony Ranaldi, chief executive officer of Delaware-based Sweeps Logic, added: "You buy two hours' worth of Internet time and receive entries to play the games; it's the same as buying a cheeseburger and winning a prize."
Questioning the integrity of such practice Judy Patterson, an executive director of the American Gaming Association, argues that there are no background checks, no licencing requirements, and no regulation.
In the meantime the City of Rancho Cordova has reportedly received three business licence applications to operate what officials now suspect to be sweepstakes operations, and according to planning director Paul Junker two of those were approved, but had not yet opened, and a third was denied following the moratorium,