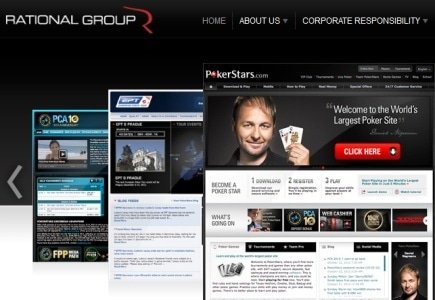 In a fifteen-page letter, PokerStars parent company The Rational Group has appealed to the New Jersey Division of Gaming Enforcement (DGE) to reject the American Gaming Association's (AGA) formal opposition against its acquisition of The Atlantic Club casino, thus officially referring to the claims expressed in the AGA's petition.
In its letter, The Rational Group requests State regulators to reject "the AGA's thinly-veiled anti-competitive campaign against the entry of a competitor into the market," assessing that the AGA lacks a 'significant interest in the outcome' of the proceedings, is not likely to add constructively to their case and its participation would be destructively anti-competitive, which would result in a disservice to the people of New Jersey.
According to The Rational Group attorneys - Jeff Ifrah and David Deitch, the DGE and the New Jersey Casino Control Commission can deliver a decision "without the unsolicited assistance of a self-appointed group of Rational's competitors," adding that the AGA's sole interest in the issue is purely "economic warfare".
In addition, Ifrah referred to the AGA's request to participate in the license application hearings, saying: "There is no precedent recognizing the right of a trade association comprised of competing casinos to participate in a license application".