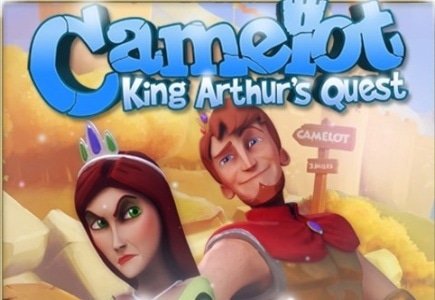 Confirming speculations about a coming slot launch on Facebook, British social games developer Arooga has released a King Arthur-themed slot dubbed "Camelot - King Arthur's Quest".
This five-reel, 25 payline game available on Facebook includes 15x multiplier, a free spins feature game entitled Grail Quest, an Excalibur Wild feature which allows players to re-spin a reel, and a Round Table wheel of fortune.
Regarding the new release, designed by the company's in-house development team in Portsmouth, UK, Arooga CEO Karl Jeffery said: "We're really excited about Camelot - King Arthur's Quest and think players will be too. The graphics and sound are first-class."
It's worth noting that all Arooga slots, including its other games, Midnight and Lovecats, come with a new 'collections' feature which lets players gather and trade objects that belong to a set of 12 game-specific collectible items. The games also feature progressive jackpots, tokens that can trigger free spins, and the ability to send free spins to friends.