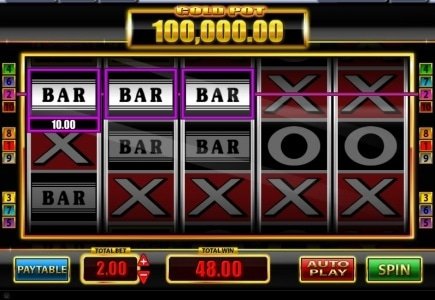 What a magnificent change it was for a Brit darts player Richard Taylor who decided to try a new game at the William Hill online casino this week. The lucky punter placed 20p on a spin on the Super Spins Bar X slot machine, and got a windfall he couldn't have dreamed of - GBP 258,670!
Explaining how he came to play slots at Will Hill's, the 45-year-old call centre worker said he was having trouble sleeping ahead of his night shift, so instead of playing darts as usual, he went online and placed a 20p bet on the slot which brought him a life-changing sum.
Commenting on the win itself, Taylor said: "It's still not really sunk in. It's about the equivalent of 20 years wages as I won't pay any tax on my winnings.
"It's the kind of thing that happens to other people, but I never thought I'd ever get that kind of money for just 20p.
"I've not got a car at present, but that will probably be my first buy. I currently lodge with friends, so now I can buy my own home.
"It's not enough for me to retire, but it will make life a lot easier. I won't be worrying about the bills and I'll be able to go wherever I want on holiday," he added.