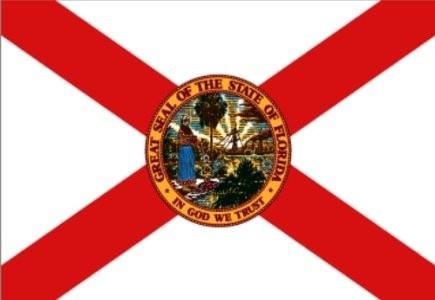 A wide-scale online gambling investigation has been conducted in the USA, involving the US Secret Service, the Internal Revenue Services (IRS), Jacksonville Sheriff's Office (JSO), Florida Department of Law Enforcement (FDLE), and the sheriff's offices in Seminole and Volusia counties.
Earlier this week Jerry Bass, the National Commander of Allied Veterans of the World Inc. & Affiliates (AVWIA), was arrested and charged by US Authorities at the Duval County Jail for allegedly running an illegal gambling operation under the guise of a non-profit fundraising centre for war veterans.
Other arrests include those of the Fraternal Order of Police Union President Nelson Cuba and his vice president Robbie Freitas, along with Kelly Mathis, an attorney representing the AVWIA who was also detained.
Operating over the past six years, the Federal investigation is also probing software company International Internet Technologies LLC (IIT) and Florida Gaming Promotions along with owner Chase Burns (37), former District Attorney Tony Burns's son, who supplied the gambling software and is alleged to have owned two of the Florida internet casinos
A US Internal Revenue Services Agent Michael Favors wrote in the affidavit that fundraising centres began operating in 2007 in Florida as a non-profit corporation called Allied Veterans of the World Inc. & Affiliates, but: "In fact, the 'fundraising centers' were nothing more than Internet casinos that operated slot machines in violation of Florida's gambling laws."
The AVWIA's reported distribution of 70 percent of its net proceeds to the Veterans Administration, a government-run military veteran benefit system with Cabinet-level status, which then turned out to be a meagre 2 percent.
Alas, after Federal investigators seized evidence in two states and investigated over thirty bank accounts it was determined that of the $290 million generated over the past five years, only $6 million actually made its way to the Veteran's Administration.
An Oklahoma City Federal Magistrate Judge authorised a search of the Anadarko-based IIT headquarters looking for evidence of "conspiracy, mail fraud, wire fraud, operating an illegal gambling business and money laundering".
Despite the claim that the internet casinos have been later sold to for-profit companies, those are the same companies that were operating them at the time and are still their owners.